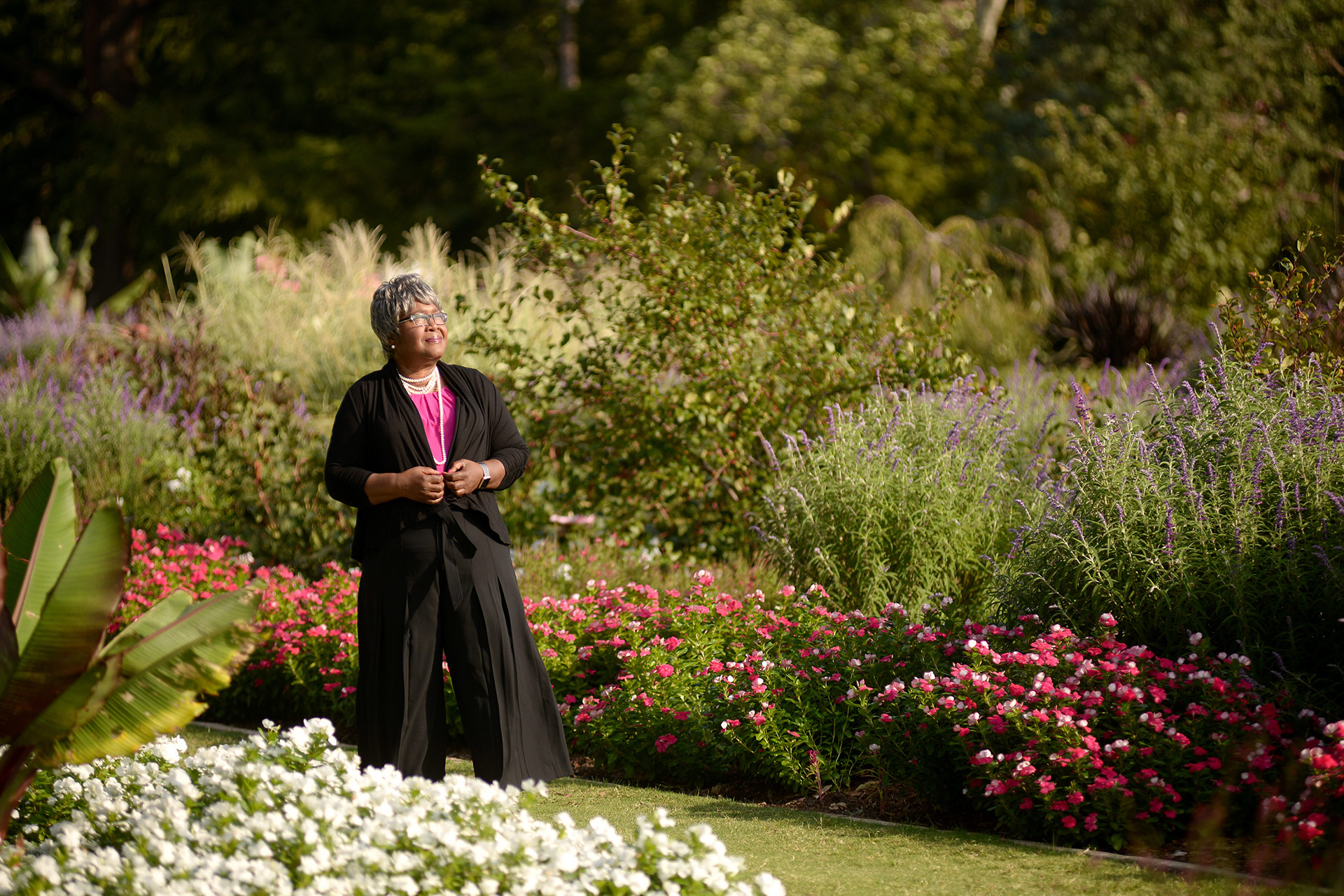 ANN SHENETHIA MANUEL CONSULTING WORKS TO BUILD STRONGER WORKPLACE, FAITH-BASED, EDUCATION AND LIVING COMMUNITIES THROUGHOUT OKLAHOMA AND THE SURROUNDING AREA. RECENTLY NAMED VICE CHANCELLOR EMERITA OF HUMAN RESOURCES, EQUITY AND INCLUSION, AT MISSOURI UNIVERSITY OF SCIENCE AND TECHNOLOGY, MANUEL BRINGS MORE THAN 25 YEARS OF EXPERTISE TO YOUR ORGANIZATION. SHE RETURNED TO OKLAHOMA POST RETIREMENT TO USE HER KNOWLEDGE, SKILLS AND ABILITIES TO HELP ORGANIZATIONS ACHIEVE THEIR GOALS.
"Shenethia's contributions to S&T – not only as a member of the Chancellor's Cabinet, but also as an important and highly visible advocate for diversity in all its forms and in inclusive hiring and decision – making processes – have placed Missouri S&T in a position of strength and future success. She dedicated countless hours to ensuring that traditionally under-represented and marginalized groups had a voice that was heard and embraced at the highest levels of university leadership. She truly made a difference on this campus and in my life and leadership journey! I am grateful for the opportunity I had to work with Shenethia and to learn from her during my tenure as chancellor of Missouri S&T."
CHERYL B. SCHRADER, Ph.D
PRESIDENT OF WRIGHT STATE UNIVERSITY, DAYTON OHIO
"Not only is Shenethia knowledgeable of in-depth human resources policies and issues, including Title IX policies, she's very passionate about creating systems that maximize staff effectiveness and engagement. A strategic thinker and planner, she's not afraid to ask the tough, but necessary questions, and is quickly able to see the whole picture and how various scenarios will play out. She's been a trusted advisor for us in difficult and demanding situations."
Debra Robinson, Ph.D.
Vice Chancellor for Student Affairs, Missouri S&T, Rolla Missouri
"In recognition of your service to Missouri University of Science and Technology, I am granting you (Shenethia) the title of the Vice Chancellor Emerita of Human Resources, Equity and Inclusion. This recognition is representative of your many contributions to Missouri S&T."
Christopher G. Maples, Ph.D.
Interim Chancellor, Missouri S&T, Rolla Missouri
"Shenethia worked for Carl Albert State College from October 1995 to July 2001 and served simultaneously in several capacities while working here. As Director of Human Resources, Affirmative Action Officer, she was responsible for providing leadership in all personnel matters at our institution. She was instrumental in developing our fundraising project and played a major role in developing, initiating and implementing an outreach program. Shenethia's dedication and passion for education opportunity, equity and diversity will serve your institution well."
Dr. Joe White, Ed.D.
President (currently retired), Carl Albert State College, Poteau, Oklahoma
"There are three areas of Shenethia's work with our office that are particular relevant to senior management and executive positions: her ability to plan, coordinate and implement our office's cultural diversity plan, her skill in working with legislators and agency personnel and the subject areas in which she worked as a member of an audit team.
Sometimes in audit work there are situations which make communication difficult. Shenethia demonstrated excellent client relations skills while performing her cultural diversity responsibilities, and her very strong presentation skills were effective with staff and legislators."
Lawrence F. Alwin, CPA
Texas State Auditor (Currently retired), Austin, Texas